BEST PAYMENT GATEWAYS IN PAKISTAN (2021)
Pakistan's Payment Situation Overview
Payment gateways have become a strong instrument utilized by a growing number of companies in various sectors, despite the fact that Pakistan's e-commerce industry is still in its early stages.
Before we get into the specifics of the online payment gateways that are now accessible in Pakistan, it is essential to understand what a payment gateway is in the first place.
Its primary purpose is to let merchants accept debit/credit card payments from their consumers for activities such as online shopping, online retailing, online bill payment, e-business, and other types of bricks and clicks transactions.
It allows consumers to create a list of goods and online service providers that will be processed automatically for debit/credit card and other types of payments in the future.
International payment gateways have been utilized by certain websites in Pakistan, but the process and set-up fees are still prohibitive for many companies, delaying their adoption.
Online Payment Gateway
An online payment gateway, on the other hand, is a method of transmitting transaction data from a seller to a bank via the use of electronic channels. With the growth in the quantity of data being generated on a daily basis, security issues have also grown to a significant degree.
The owner of a credit card would never want his or her personal information to be made public in front of a third party.
As a result, customers increasingly choose to rely on a payment gateway, which ensures that their transactions are secure and confidential, making them critical digital platforms that every eCommerce company should grasp in order to maximize their online profits.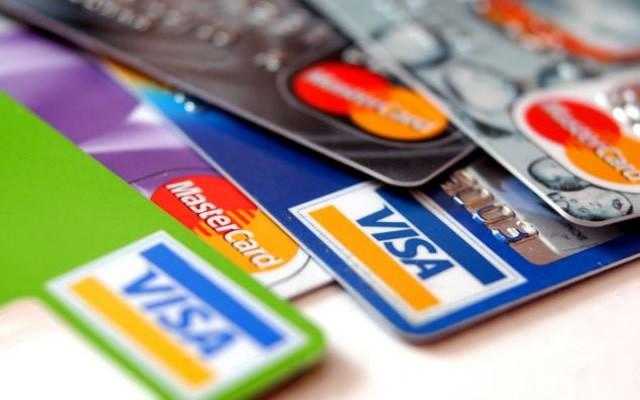 Before utilizing a payment gateway, it is important to determine whether or not it is a secure method of processing payments. As technology continues to advance, hackers are beginning to use more complex and intelligent methods in order to get access to sensitive information. Because security standards are always evolving, it is necessary to stay abreast of the most recent developments.
What criteria should you consider while choosing the finest payment gateway in Pakistan?
Finding the finest payment in Pakistan is regarded as a difficult task due to the many choices accessible. However, it's essential to make the correct decision from the start since it may determine your company's survival in the eCommerce industry.
Although a particular decision of what a great payment gateway for your business relies on the nature of your organization, there are still a few things to consider before selecting the best payment gateway in Pakistan for your company, which include:
Accepting money in a straightforward manner
The fees and services covered under the contract
The efficiency and quickness with which transactions are completed
Make sure the checkout procedure is easy to use and works on all devices.
Ascertain that the integration procedure is straightforward.
Banks are the best payment gateways in Pakistan
 It's time to choose a decent payment gateway in Pakistan to work with now that you have a basic knowledge of what a payment gateway is and some advice on how to pick the finest payment gateway in Pakistan. The top payment gateways in Pakistan are listed below, and we'll take a deeper look at each of them in various areas.
1.Habib Bank Limited
Habib Bank Pakistan (or HBL Pakistan) is one of Pakistan's largest commercial banks, having approximately 27 million customers.
This bank is well-known in Pakistan as a secure payment gateway that protects consumers from fraudulent transactions. It does, however, have certain drawbacks, including long wait times to begin online card payments and increased internet payment fees for consumers.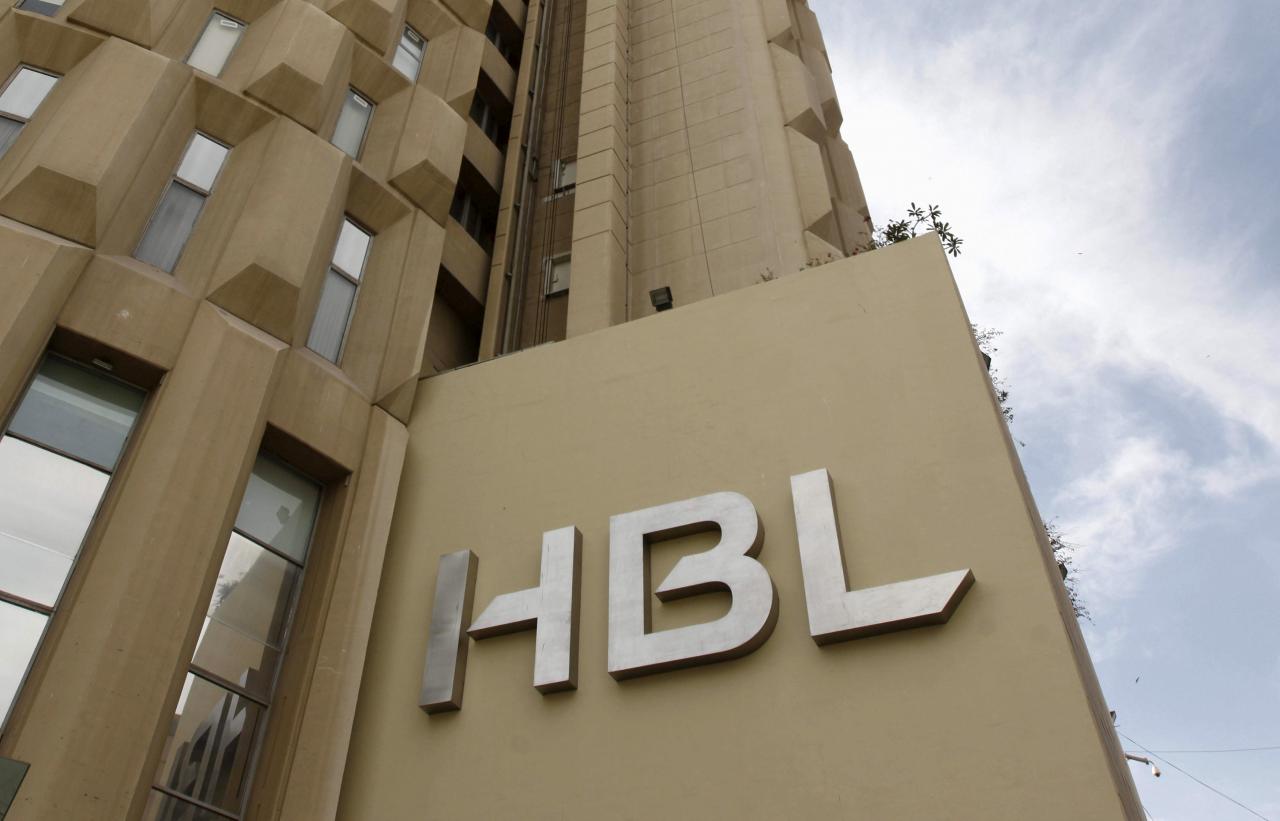 When it comes to the finest online payment gateways in Pakistan, Habib Bank has provided simple and straightforward transactional models for its customers, whether they are utilizing websites, eCommerce shops, mobile applications, or social platforms like Facebook and Instagram.
2.United Bank Limited
United Bank Limited, commonly known as UBL, is the second-largest bank in Pakistan, having a client base of 3 million people.
Customers that utilize UBL's services benefit from a no-cost transaction charge and a quick settlement time.
However, for online purchasing, United Bank Limited would not enable SMS alerts via the UBL Wiz card.
With 1400 locations throughout the globe, UBL may be considered a well-known banking network.
The UBL launched the UBL Go Green Internet Merchant Acquiring Service to fulfill the digital payment requirements of a broad variety of consumers globally, with the goal of speeding up transactions for both buyers and sellers throughout the nation.
3.Muslim Commercial Bank Limited
Muslim Commercial Bank Limited is the last major payment gateway provider in the banking industry we'd like to present today. Because of its well-developed brand image throughout the years, this is another well-known name in the banking industry.
The Muslim Commercial Bank Limited has done an excellent job of improving client security and flexibility. They also provide 3D-Secure payer authentication, which is a huge plus. However, you should be aware that this company's customer service is lacking.
MCB is another excellent payment gateway business among the many prominent companies in the financial sector in Pakistan, with a robust network of 1550 branches throughout the nation and a huge client base of 7 million.
Fin-Tech Companies in Pakistan – Best Payment Gateway
The major brands in the banking sector are listed above, and they are intended to make the process of buying and selling simpler for individuals through the Internet. These may be classified as conventional banks, but they remain current with new technology, which allows them to stay relevant in the eCommerce sector.
Now we'll look at some of Pakistan's contemporary financial technology (fintech) firms. Those businesses exist only to make transactions and money more convenient for consumers today.
     3.Payoneer
Payoneer is a service that allows you to send money to people
Payoneer is a well-known payment platform founded in 2005. They've made money transfers easier for small and medium companies, corporations, and freelancers by providing digital payment options.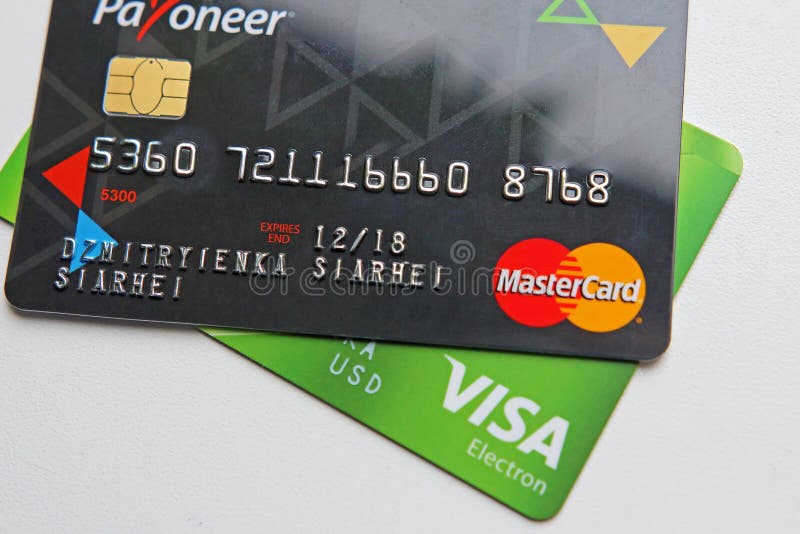 The company's mission is to develop a reliable cross-border payment platform. Merchants may use it to take payments, transfer money across borders, and manage their bank accounts.
Pros:
This payment gateway offers a cheap transaction cost for a cross-border app.
Users may send money to their local bank immediately.
Cons:
The yearly cost for this payment gateway is $29.95, which is very expensive.
Freelancing platforms like Fiverr and Upwork, marketplaces like Amazon and Shopee, and large corporations like Google, Airbnb, and Payoneer have all radically changed the worldwide eCommerce industry. Payoneer has been popular and extensively utilized in Pakistan for taking online payments through bank transfer, credit card, and debit cards. You may make a transfer either online or over the phone.
2.JazzCash
JazzCash is a service offered by Pakistan's largest telecommunications provider, Jazz, that allows international merchants to send money through mobile phones.
The company's mission is to provide branchless banking and internet payment gateway solutions. Their main emphasis is on allowing customers to transfer money from JazzCash to CNIC, bank accounts, or mobile accounts in a matter of seconds.
Pros:
JazzCash makes the transfer procedure simple and fast.
User information may be simply linked to a Payoneer account.
Cons:
New users may find it difficult to sign in after installation.
Technology issues using fingerprint pins may be troublesome at times.
In other words, a JazzCash account is a bank account that will be linked to your mobile phone number, allowing users to send and receive money using their CNIC, bank account, or mobile account information.
Other services that JazzCash customers may find helpful include loan payments, internet payments, savings programs, and insurance.
The JazzCash business has seen tremendous development in sales over the years, and they now have over 9 million active customers on a monthly basis.
3. EasyPaisa
EasyPaisa was the first mobile banking service, introduced in 2009 by Telenor, a well-known telecommunications firm. It serves the same purpose as Payoneer, which is a branchless banking and payment gateway. EasyPaisa allows users to transfer, receive, and transact money for the purpose of payment or management.
Pros:
EasyPaisa's mobile app has a very user-friendly layout.
Merchants pay a modest transaction fee to the business (usually 2-3 percent )
Cons:
There are some issues with failed transactions from time to time.
EasyPaisa achieved 7.4 million active users last year in 2020 and is looking to increase income in the next years.
EasyPaisa offers a variety of financial services to its customers, including an internet payment gateway, payments for businesses and wages, cash management, and supply chain payments.
EasyPaisa has developed rapidly in the Pakistani eCommerce industry as a fintech business, and it now provides services to a number of large companies, including Uber, Ruba Digital, HumMart, Bykea, Daraz, Seed Out, and others.
The following are some of the many benefits of utilizing the Easypaisa online payment gateway:
A registration site and a simple onboarding procedure
Simple integration and excellent client serviceFonePay
FonePay, dubbed a modern-day fin-tech firm, can offer its customers simple financial services and useful mobile apps.
This payment gateway business differs from the others listed above in that it focuses on Software House Wallet.
The business is concentrating on expanding its online payment alternatives. On its platform, FonePay also offers loyalty incentives to its customers.
Pros:
FonePay's digital services are user-friendly, with a high degree of security.
Making transactions simply using the recipient's cellphone numbers is convenient.
Cons:
The mobile application sometimes has usability issues.
FonePay is a MasterCard-powered digital lifestyle platform that allows you to make online payments for anything, at any time, in just a few seconds.
Consumers may use FonePay to pay for any third-party business or service they use, such as Google Play, Hulu, iTunes, Netflix, and Amazon.
FonePay has connected with approximately 45 banks so far, and the company is working hard to make cashless transactions more popular for everyone.
In addition, like EasyPaisa, FonePay provided consumers a variety of loyalty incentive schemes that included discounts and more affordable bundles in the hopes of keeping their clients for a long time.
5.Keenu Wallet
Keenu Wallet is another well-known digital wallet, and it is one of Pakistan's finest payment gateways. Keenu Wallet facilitates the selling and purchasing process by allowing users to make quick and safe payments.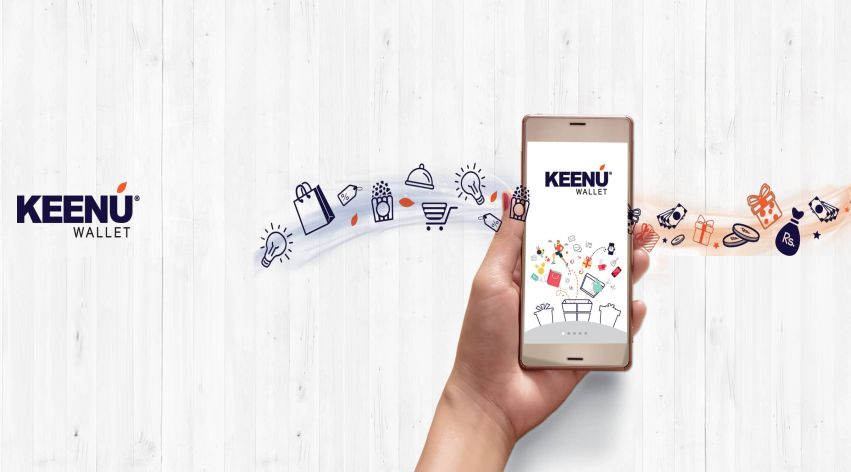 Pros:
Make it simple to get cashback on any goods or services.
Ease of use and friendliness of integration
Cons:
One issue is that cashback is only available via the Keenu Wallet.
There would be no discounts available.
With a range of solutions, Keenu Wallet has bridged the gap between conventional payment at retail shops and online payment choices. Here are a few options for making it a reality:
Customers may use the app to pay for any goods or services.
Customers may pay for items using unique barcodes at shops.
To transfer money to each other, transactions may be performed between two separate accounts.
Users may pay for additional services such as train tickets, bus tickets, insurance, and so on.
It's easy to create an account on the app, and after you've downloaded it, there are a few simple steps to follow:
To access the app, enter your phone number and confirm the code.
Include your name as well as your CNIC.
You must validate your ID since Keenu Wallet is SBP compliant.6.Amazon
Amazon Pay is an e-commerce payment gateway that lets consumers pay using their Amazon credentials. As a result, it saves time and effort when inputting payment and shipping information.
It's a plugin for eCommerce systems such as Shopify, BigCommerce, and Magento. You'll need an Amazon Seller account to activate it. The following are the basic domestic transaction fees: 30 cents + 2.9 percent
Pros:
Because payment and shipping information is stored, there are fewer clicks.
Payments are seamless across all channels
People may just ask Alexa to buy anything.
With no additional fees, Amazon offers an A-Z guarantee.
Cons:
For companies, there is a lengthy registration process.
Available only on eCommerce sites.
CONCLUSION 
Because not all payment gateways are created equal when it comes to the ease, security, and flexibility that your company need to enable eCommerce. What works for other businesses may not be the greatest option for you and your clients.
We all know that selecting the finest payment gateway in Pakistan is a difficult task, but perhaps, after reading our post, you have at least discovered a potential partner with whom to collaborate.
Let's do the FIRST DIGITAL HANDSHAKE with URBAN ARTS  !!!
With the right mindset and the right information, anything can be accomplished. If you'd like to add more to this article, share your thoughts below in the comments section.
You can also provide us with your feedback at ask@urbanarts.pk   Reach out to the leading digital marketing team of URBAN ARTS